Question: Where do you search for products & services?
Answer: Search engine like Google, Bing or Yahoo!
What's more, there you have it, search engines are one of the most important places where you would like your business to be listed, it not only increases your brand reach but also it increases chances of your business to be found by many potential customers online. It's as straightforward and entangled as that.
Every business could have ranked #1 position till now if it was so simple. Search engine optimization is not just adding meta tags, relevant keywords or writing heaps of articles on your blog/website. Its much more than that.
3 things which can help you succeed online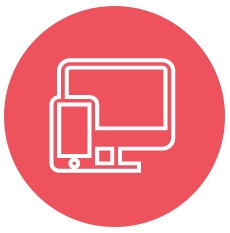 A professionally
designed website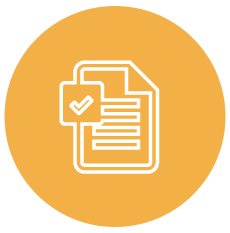 Engaging content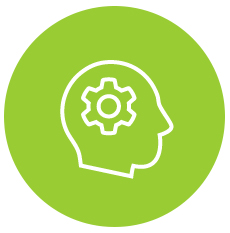 A dedicated team that
has 10+ years of
experience in SEO
white hat practices
Step 1
How do we create SEO strategy that helps ?
1. Understand your current situation + goals
We begin by meeting with your team to understand your business deeply in terms of business goals, competitors and targets. Is your business Local, National or International? We make strategies accordingly. The more details you can provide the better. If you have any kind of analytics installed on your website we will request access to check out the current performance.
2. Industry key phrases + competitor research
Every keyword which ranks #1 will not help your business to grow. Only few keywords give healthy business. We wouldn't be selecting keywords that are easy to rank but instead those keywords which will provide highest conversion. Regular meetings are very much important to discuss the current performance or any additions to the campaign.
3. Create a strategy
We work on both off-page as well as on-page optimization. We would also be giving suggestions for other changes you can apply to improve your SEO rankings. We'll start working on CRO [conversion rate optimization] once you start receiving a good amount traffic. Conversion rate is as much important as SEO itself.
Step 2
How do we manage your ongoing SEO campaign?
4. Create engaging content
In case you didn't understand we have entered the age of the content marketing. Quality content in as well as out of your website creates a significant difference to your SEO campaign. Don't worry, you don't have to undergo any copy writing course, we have in-house quality content writers. But we need your feedback time to time about the content we have written.
5. Keeping up with changes by Google
Google changes its algorithm every once in a while, Good strategies don't see any ranking drops. Rest assured our team will try its best to provide the best consultation and strategy always. We constantly review our strategies to remain compliant with major search engine policies.
6. Tracking, measuring + monitoring success
We will catch you frequently to provide updates or any other statistics related to your campaign. You can check out ranking changes for your keywords by searching them on search engines throughout the campaign period. We will constantly work to increase your visitors and leads time-to-time year-to-year.
7. Off page Optimisation
We work on off-page optimisation which includes building relevant and quality backlinks to your website.
Why us?

Out primary focus is to increase conversions (CRO) not just getting rankings only.

We are a creative team of over 25 full time, in-house staff who are results driven

We work on new facts and technologies, so you can stay ahead of your competitors

We develop things professionally, staying up to date with the new facts and advancements

We are here to decrease your workload. It's always better to concentrate on your business instead of doing everything on your own

You will have a devoted manager for your projects to provide support and updates regularly.
FAQ
Questions in your mind? You are not alone, everyone has these questions in their mind! Here are answers to the
top questions we get asked about Search Engine Optimization:
This depends on many factors like your website age and how it was developed. Is it developed on a CMS or its a custom one. You website should be consistent with the latest SEO guidelines. If it is not possible to optimize your current website don't worry, as a SEO provider we would propose you a very competitive price to rebuild a new responsive website for your business.
Beware of any SEO company who gives you gaurantee on results. Nobody can give you 100% gaurantee as there are many variable factors related with optimization like frequent google algorithm changes. Its against Google Guidelines if any company pretends to take 100% gauranteed on rankings. You must remain careful while choosing any seo provider for your website as the penalties are very strong if they use any wrong methods for SEO ie. Your whole website can get deindex from search engine.
There are no fixed prices for SEO, it totally depends on your industry competition and the number of keywords or key phrases you would like to target. We will create a well planned strategy accordingly.
We want you to " succeed " but make sure you rank on the first page of major search engines, either its you at the top
or its your competitor !